How can we best amplify your message?
Let us know more details about your project and we'll get back to you by the next business day.
Alternatively, schedule a free discovery call at your convenience.
Info (at) GoldenArmMedia.com
Studio: 512-356-9592
We look forward to hearing from you!
You'll find us on the north side of Building F, the one with yellow trim.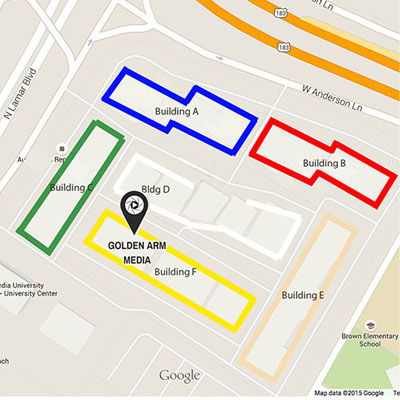 We also love hosting events at our studio that build community, educate, and empower local business owners. If you're looking for a space to host an event, please reach out to us!